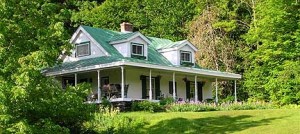 The Farm House is a beautiful 1820 farmhouse along the White River, lovingly restored and maintained , at the end of a dead-end road on meadows overlooking the White River. The house features a ready to cook kitchen with a 6 burner Garland stove, dishwasher, cherry counters and all appliances.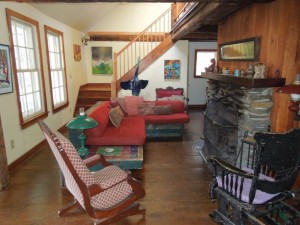 There are 3 double-bedded bedrooms and two full baths, one bathroom has a jacuzzi and steam bath. The Farm House offers all the comforts of home with a washer/dryer, stone fireplace and porches on every side. This is a haven of luxury and quiet, the perfect place to unwind and relax.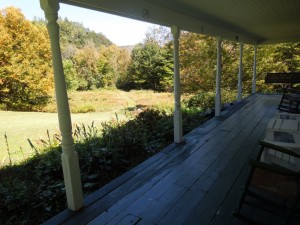 Enjoy great swimming, fishing, hiking and biking. You can play tennis or golf, enjoy the open meadows with a horseback ride or hit the bike trails for some enjoyable exercise. Great x-country skiing. 30 minutes to Killington, 45 minutes to Sugarbush.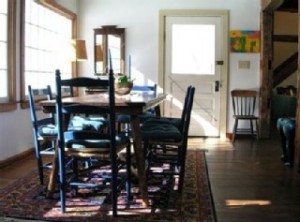 Kind words from our guests at The Farm House:
Thank you! What a perfect place for our wedding. Our families loved it, and loved swimming at the beach.
-Shawn and Maya M.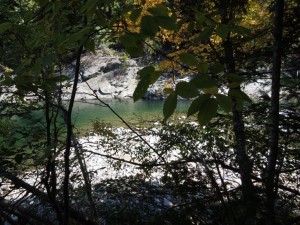 The high point of my year. Thank you guys.
-Elise W.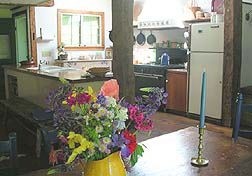 This is a charming and cozy place, and the views are mesmerizing. It reminded us of home. The kitchen is a pleasure to cook in!
-Sergei and Ilana S